Technology
How to Delete PhonePe Account Permanently?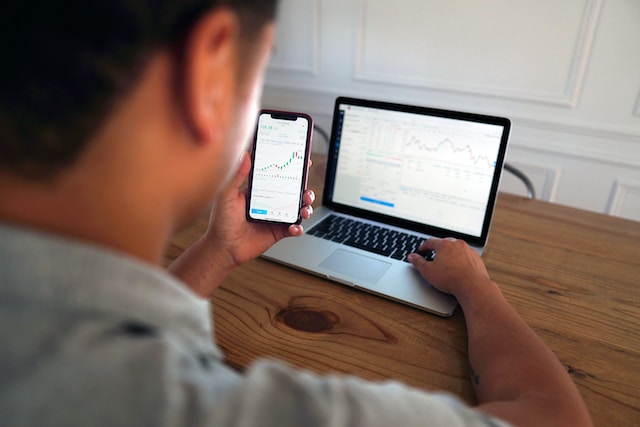 PhonePe is a popular digital payment and money transfer platform in India, offering a wide range of services for its users. While it has gained immense popularity, there may be instances where you find the need to delete your PhonePe account permanently. Whether you're switching to a different platform, no longer wish to use the service, or have concerns about your account's security, this article will guide you through the process of deleting your PhonePe account permanently.
Before You Delete Your PhonePe Account
Before you proceed with deleting your PhonePe account, there are a few things you should consider:
Clear Your Wallet: Ensure your PhonePe wallet is empty before you start the deletion process. You can transfer any remaining funds to your bank account or use them for transactions.
Transaction History: Review your transaction history and save any important information or receipts you may need in the future.
Linked Accounts: If you have linked your PhonePe account to your bank account or other services, make sure to unlink them to avoid any potential issues during the deletion process.
Contact Support: If you have any unresolved issues or concerns with your PhonePe account, it's a good idea to reach out to PhonePe's customer support for assistance before proceeding with deletion.
The Deletion Process
Once you've completed the preliminary steps, you can move forward with deleting your PhonePe account. Here's how to do it:
Open the PhonePe App: Launch the PhonePe app on your mobile device.
Log In: Sign in to your PhonePe account using your mobile number and the PIN or password you set up.
Access My Account: Tap on the "My Account" option, usually found in the bottom right corner of the screen.
Choose Account Settings: In the "My Account" section, select "Account Settings."
Delete Account: Scroll down until you find the "Delete Account" option, and tap on it.
Confirm Deletion: PhonePe will ask you to confirm your decision to delete your account. Confirm your choice.
Enter Password: To finalize the process, you will be required to enter your account password or PIN.
Confirmation Message: Once you've entered your password, PhonePe will display a confirmation message indicating that your account has been deleted successfully.
It's important to note that the deletion process may vary slightly depending on the app's version and updates. Make sure you have the most recent version of the PhonePe app for the smoothest experience.
After Deletion
After you have successfully deleted your PhonePe account, you will lose access to all the services and transactions associated with it. You will no longer be able to use the app for making payments, transfers, or any other financial activities.
However, it's essential to keep in mind that PhonePe retains certain user data for legal and security purposes. Your data will be stored as per PhonePe's privacy policy.
| Action | Description |
| --- | --- |
| Delete the PhonePe account on the phone | Permanently close your PhonePe account through the mobile app. |
| Delete PhonePe account in 2023 | Information on how to delete your PhonePe account in the year 2023. |
| Delete PhonePe bank account | Unlink your bank account from your PhonePe account to remove it. |
| Delete a PhonePe account on Android | Instructions for deleting your PhonePe account using an Android device. |
| Delete PhonePe UPI ID permanently | Information on permanently removing your PhonePe UPI ID, which is linked to your account. |
| Delete a PhonePe business account permanently | Close your PhonePe business account in a permanent manner. |
| Delete PhonePe account history | Understand that your account history cannot be deleted, as PhonePe retains certain data as per their privacy policy. |
| Temporarily deactivate PhonePe account | Learn how to temporarily deactivate your PhonePe account for a break or pause in usage. |
These actions cover various aspects of managing your PhonePe account, whether you want to permanently delete it, manage linked bank accounts, or simply take a temporary break from the service.
Conclusion
Deleting your PhonePe account permanently is a straightforward process, and it can be done in a matter of minutes. Before you initiate the deletion, be sure to empty your wallet, review your transaction history, and resolve any outstanding issues. Once you've gone through the steps, you can rest assured that your PhonePe account is no longer active, and you can explore other digital payment and money transfer options if needed.