Technology
How To Watch DirecTV on LG Smart TV: The Ultimate Guide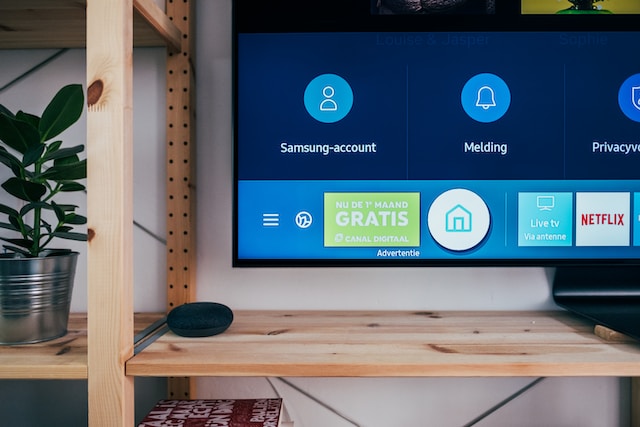 LG Smart TVs have become increasingly popular for their superior display quality and smart features, making them a top choice for home entertainment. If you're a DirecTV subscriber and own an LG Smart TV, you're in luck! You can enjoy the best of both worlds by streaming DirecTV content directly on your LG Smart TV. In this ultimate guide, we'll walk you through the steps to watch DirecTV on your LG Smart TV, providing a seamless entertainment experience.
1. Compatibility Check
Before diving into the setup process, it's essential to ensure that your LG Smart TV is compatible with the DirecTV app. Most newer LG Smart TVs support a wide range of apps, including DirecTV. However, it's always a good idea to check the LG Content Store on your TV for the DirecTV app. If it's available, you're all set!
2. Download the DirecTV App
If the DirecTV app is available in the LG Content Store, follow these steps to download and install it:
Press the "Home" button on your LG Smart TV remote.
Navigate to the "LG Content Store" using the arrow keys.
In the LG Content Store, search for "DirecTV."
Once you find the DirecTV app, select it.
Click "Install" to download and install the app on your LG Smart TV.
3. Sign In to Your DirecTV Account
After successfully downloading the DirecTV app, it's time to sign in with your DirecTV account credentials. This will grant you access to your subscription and the vast array of content offered by DirecTV.
Launch the DirecTV app on your LG Smart TV.
You will be prompted to sign in. Use your DirecTV email or username and password to log in.
4. Start Watching
Once you've signed in, you're ready to start watching your favorite DirecTV channels and shows on your LG Smart TV. The DirecTV app's user interface is designed for easy navigation, allowing you to browse through live TV, on-demand content, and your personalized channel lineup.
5. Remote Control Integration
If you prefer using your LG Smart TV remote to control the DirecTV app, you may find that some LG Smart TVs offer this functionality. However, compatibility varies between models. Check your TV's user manual or the app's settings for information on remote control integration.
6. Enjoy Additional Features
The DirecTV app on your LG Smart TV may come with additional features like on-demand content, DVR management, and more. Take advantage of these features to enhance your viewing experience.
7. Troubleshooting
If you encounter any issues while setting up or using the DirecTV app on your LG Smart TV, check for software updates on both your TV and the app. If the problem persists, you can reach out to DirecTV's customer support or LG's support for assistance.
Why is DirecTV Stream Not on LG TVs?
DirecTV Stream availability on LG Smart TVs may vary depending on the specific TV model and the region you are in. It is essential to note that the availability of streaming apps, including DirecTV Stream, is influenced by licensing agreements and the technical capabilities of your TV.
DirecTV Stream on LG TV Reddit: What's the Buzz?
To gain insights into the experiences of LG TV owners seeking DirecTV Stream, Reddit can be a valuable resource. The Reddit community can provide tips, workarounds, or news about app availability. Keep in mind that information may change, so be sure to check the most recent posts for updates.
DirecTV App for Smart TV: Is It Available?
The DirecTV Stream app availability for LG Smart TVs can be checked through the LG Content Store. If the app is present, you can easily download and install it to start streaming. Ensure your TV model is compatible with the DirecTV Stream app.
What TVs Have the DirecTV Stream App?
DirecTV Stream is available on various smart TV platforms, but the specific models may change over time. While LG Smart TVs support many apps, including streaming services, it's recommended to check the LG Content Store on your TV to see if the DirecTV Stream app is available for your particular model.
How to Stream on LG Smart TV: Alternatives
If DirecTV Stream isn't available on your LG Smart TV, there are alternative methods to enjoy its content:
Casting: Use casting or screen mirroring features to display content from your mobile device to your LG Smart TV.
External Devices: Connect streaming devices like Roku, Amazon Fire TV, or Apple TV to your LG Smart TV. You can then install the DirecTV Stream app on these external devices.
HDMI Connection: Connect your laptop or computer to your LG Smart TV using an HDMI cable, then access DirecTV Stream through a web browser.
DirecTV Go App on LG: An Option?
DirecTV Go (formerly known as DirecTV Now) is another streaming service by AT&T that offers live TV and on-demand content. If you can't access DirecTV Stream on your LG TV, consider checking if DirecTV Go is available in your region and compatible with your TV model.
Can You Watch DirecTV on a Smart TV Without a Box?
Yes, you can watch DirecTV on a smart TV without a traditional cable box. DirecTV Stream and DirecTV Go offer app-based streaming services, eliminating the need for a physical box. All you need is a compatible smart TV or streaming device.
LG TV App Store: Your Gateway to Apps
LG Smart TVs come with the LG Content Store, your go-to place for downloading and installing various apps. Make sure to explore the LG TV App Store regularly for app updates and new arrivals.
Conclusion
With the DirecTV app available on LG Smart TVs, you can seamlessly access your DirecTV subscription and enjoy a wide range of entertainment options on your large, high-quality screen. This ultimate guide has walked you through the process of watching DirecTV on your LG Smart TV, ensuring you get the most out of your home entertainment experience. Whether you're a sports enthusiast, movie buff, or simply looking to catch up on your favorite TV shows, DirecTV on your LG Smart TV is a convenient and enjoyable option.