Technology
How To Cancel AT&T U-Verse Service [Quick Steps]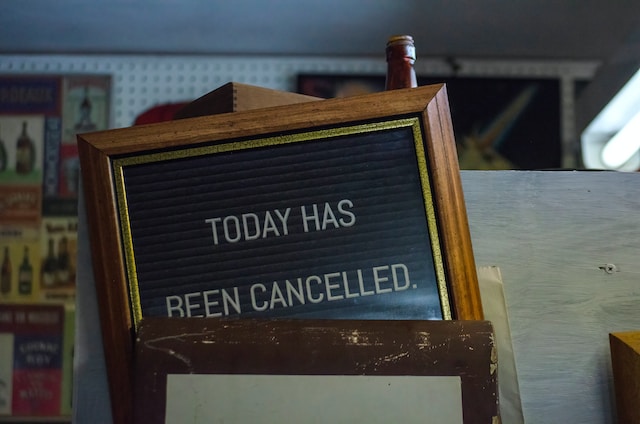 AT&T U-Verse is a widely-used telecommunications service offering internet, television, and phone services. While AT&T provides an array of services, there may come a time when you need to part ways with them. The good news is that you can cancel AT&T U-Verse service through quick and convenient steps, whether online or over the phone. In this guide, we'll explore how to cancel AT&T U-Verse service, provide their customer service contact information, and discuss the challenge some customers face when trying to cancel their service.
How to Cancel AT&T U-Verse Service – Quick Steps Online:
Gather Your Account Information: Before starting the online cancellation process, ensure you have your AT&T U-Verse account number, contact information, and the last four digits of your Social Security Number (SSN) or Tax Identification Number (TIN) on hand.
Log in to Your AT&T Account: Visit the AT&T website and log in to your online account using your username and password. If you don't have an online account, you may need to create one.
Locate Cancellation Options: Once logged in, look for the "Cancel Service" or "Manage Account" section in your profile. This is where you'll initiate the cancellation process.
Follow the Online Prompts: Click on the cancellation option, and the system will guide you through the necessary steps to cancel your AT&T U-Verse service. Be sure to provide the requested information and verify your identity.
Review Your Cancellation: After completing the online cancellation steps, you'll typically receive a confirmation email. Review this email to ensure the cancellation request has been processed correctly.
How to Cancel AT&T Service Over the Phone:
If you prefer to cancel your AT&T U-Verse service by speaking with a customer service representative, follow these steps:
Gather Account Information: Collect your account details, including your account number and the last four digits of your SSN or TIN.
Contact AT&T Customer Service: Dial AT&T's customer service phone number at 1-800-288-2020.
Inform the Representative: When connected to a representative, explain that you want to cancel your AT&T U-Verse service and provide the required account information for verification.
Discuss Retention Offers: Be prepared for the possibility of retention offers from the representative, as they may try to persuade you to stay. Evaluate these offers and decide if they are worthwhile for you.
Confirm Cancellation and Billing: Ensure that you understand your final billing statement and any charges related to the cancellation. Keep a record of your cancellation confirmation for your records.
How to Cancel AT&T Contract Without Penalty:
If you're looking to cancel your AT&T U-Verse service without incurring early termination fees (ETFs), consider the following options:
End of Contract: Wait until your contract term expires to avoid ETFs. Most AT&T contracts have a specific duration.
Relocation: If you're moving to an area where AT&T service is unavailable, you may be eligible for a contract exemption. Provide proof of your new address to support your request.
Military Deployment: If you're on active military duty, you can request an exemption from ETFs. Ensure to provide the necessary documentation.
Service Discontinuation: If AT&T makes significant changes to your service that adversely affect your agreement, you may be able to cancel without penalty.
Cancel AT&T Landline Phone Service Online:
To cancel AT&T landline phone service online, follow a process similar to the one outlined above for U-Verse service. Log in to your AT&T account, locate the "Manage Account" or "Cancel Service" section, and follow the provided steps.
AT&T Canceled Internet Service Phone Number:
To cancel your AT&T internet service over the phone, call AT&T's customer service at 1-800-288-2020 and follow the instructions detailed in the "How to Cancel AT&T Service Over the Phone" section.
Cancel AT&T Phone Service:
Cancelling AT&T phone service follows the same general procedure as canceling other AT&T services. You can cancel your AT&T phone service online or over the phone using the respective methods mentioned earlier.
Why Is It So Hard to Cancel AT&T:
Some customers have reported difficulties when attempting to cancel AT&T services. These challenges can include long hold times, retention offers that make cancellation less straightforward, and frustrations related to billing issues. It's important to be persistent, clear about your intent to cancel, and well-prepared with your account information to streamline the process.
Conclusion:
Cancelling your AT&T U-Verse service doesn't have to be a complex or frustrating experience. Whether you choose to cancel online or by phone, being well-prepared with your account information and understanding your contract terms can help make the process smoother. Despite any potential challenges, a clear understanding of the steps involved can empower you to successfully cancel your service when it's time to move on.